The Child Advocacy Center of Putnam County and the Friends of Putnam CAC are proud to present the 4th annual Champions for Children Breakfast.
PUTNAM COUNTY GOLF COURSE
187 HILL ST, MAHOPAC, NY 10541
THURSDAY, SEPTEMBER 24, 2020
8:00 – 10:00 AM
TICKETS ARE $25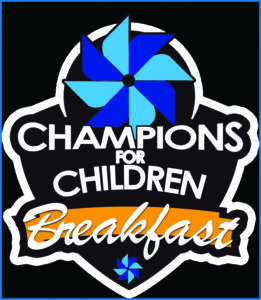 Our guest speaker is Jenna Quinn Survivor, Author, Speaker. Jenna Quinn is a child sexual abuse survivor, author, TED Speaker and the inspiration for Jenna's Law, the first child sexual abuse prevention education mandate in the U.S. Jenna benefited from the services of a Children's Advocacy Center and has dedicated her life to preventing child sexual abuse through education and legislation.
This year's Champions for Children Honoree is Faye Thorpe, Esq., Counsel to Putnam County Department of Social Services. Countless children have benefited from Faye's commitment to advocating for our vulnerable youth.
Click here for flyer.